Trials of our SBR (synthetic rubber) through our sister plant's granulator at Grangemouth necessitated an overnight visit to Scotland earlier this week.  The trials went well, the half a tonne of rubber we previously sent up was annihilated by the rotating knives ("Did you say knives?", "Rotating knives – yes.").  That left enough time to see around the rest of the plant, quite a different process to ours – solvent rather than emulsion based polymerisation.
Shaun & I popped in to Edinburgh that night, it wasn't far & I was disgusted that Shaun hadn't been before.  The grey day had given way to a very misty night with a light rain falling.  After a great dinner (mmm, haggis) catching up with family-friend Thomas, whom I stayed with on my last visit three years ago, we went up & found the castle entrance looming out of the mist.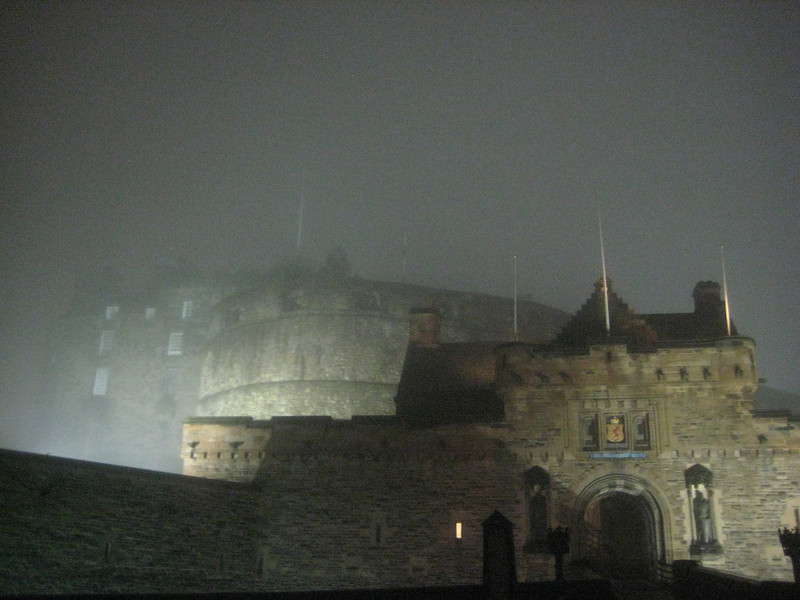 After more time discussing granulators, balers & general Finishing Plant issues the following day it was time to head off to the airport.  Misjudging the time it would take, we were well early & popped down to the Forth to check out the bridges.  We managed to get closest to the rail bridge (on land anyway), & it is by far the more photogenic – thankfully the weather was much better on Wednesday.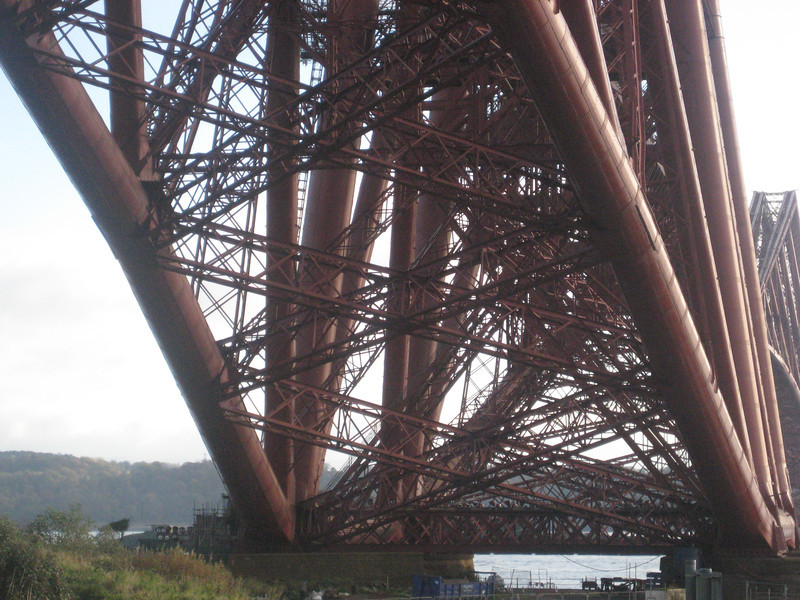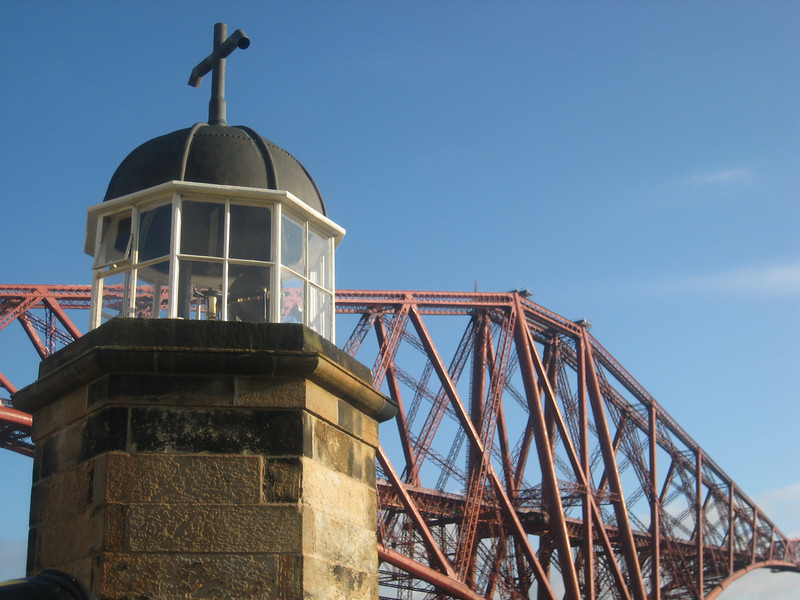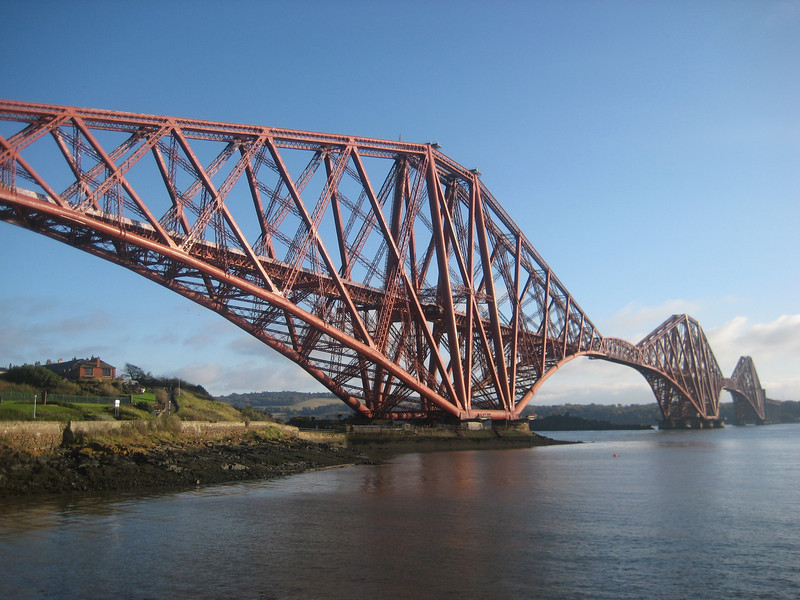 An all-too-brief return to Scotland, I must get up there again soon – it's beautiful & I'd forgotten how much I missed the accent.  Black pudding isn't too bad either.