The first May long weekend made a good time to join Mum as she visited Spanish friends (from her time at university in New Zealand) in Barcelona.  On my previous visit about eighteen months ago, I'd done all that was at the top of my list of things to do in what is a fantastic city.  Consequently, I had no real agenda of places to see – so that made it rather relaxed.  We were warmly welcomed by Araceli and her family in their large flat (actually two combined into one) all weekend and, importantly, well fed with Catalan food.
When not eating or just hanging out at the flat, Mum & I did a fair bit of walking around just exploring places. Noticeably better weather than spring at home was conducive to this. We enjoyed poking down small alleyways and streets in El Gótic (the old gothic area) and investigating interesting looking stores.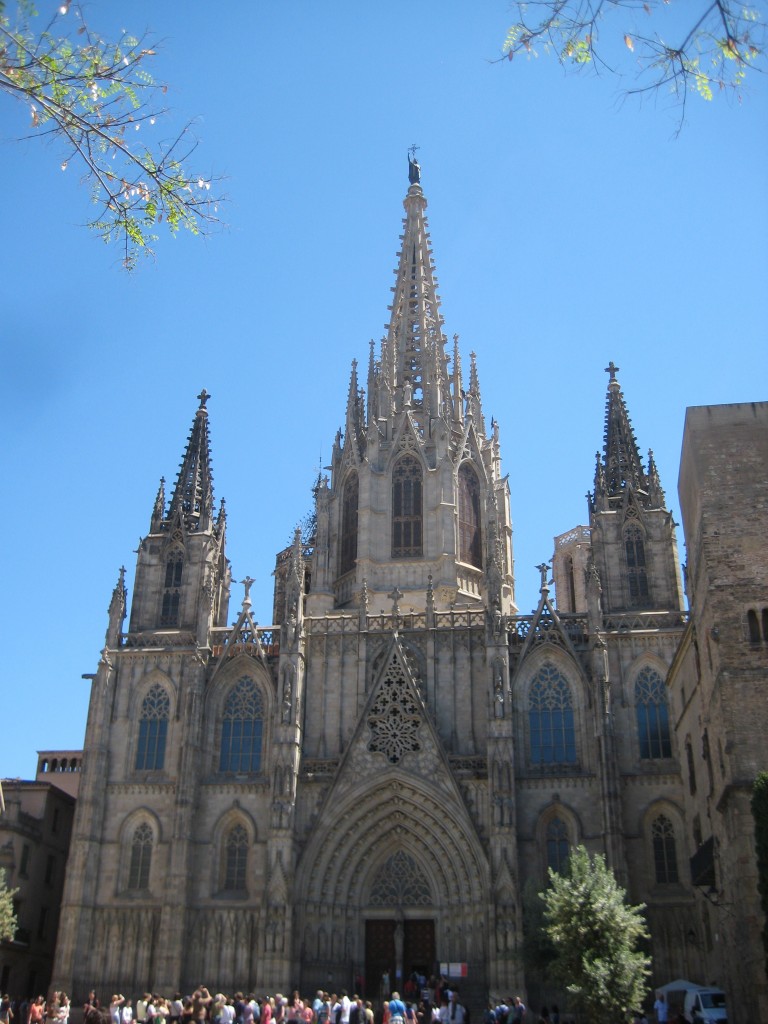 The cathedral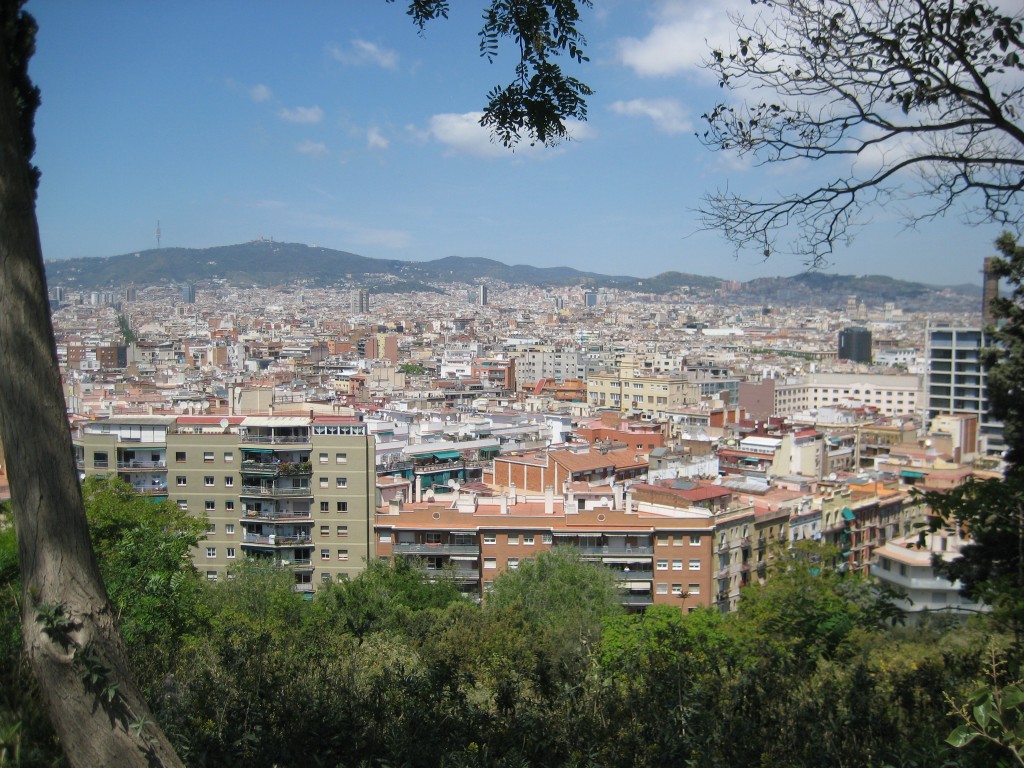 From Montjuïc (where a lot of the Olympics was held)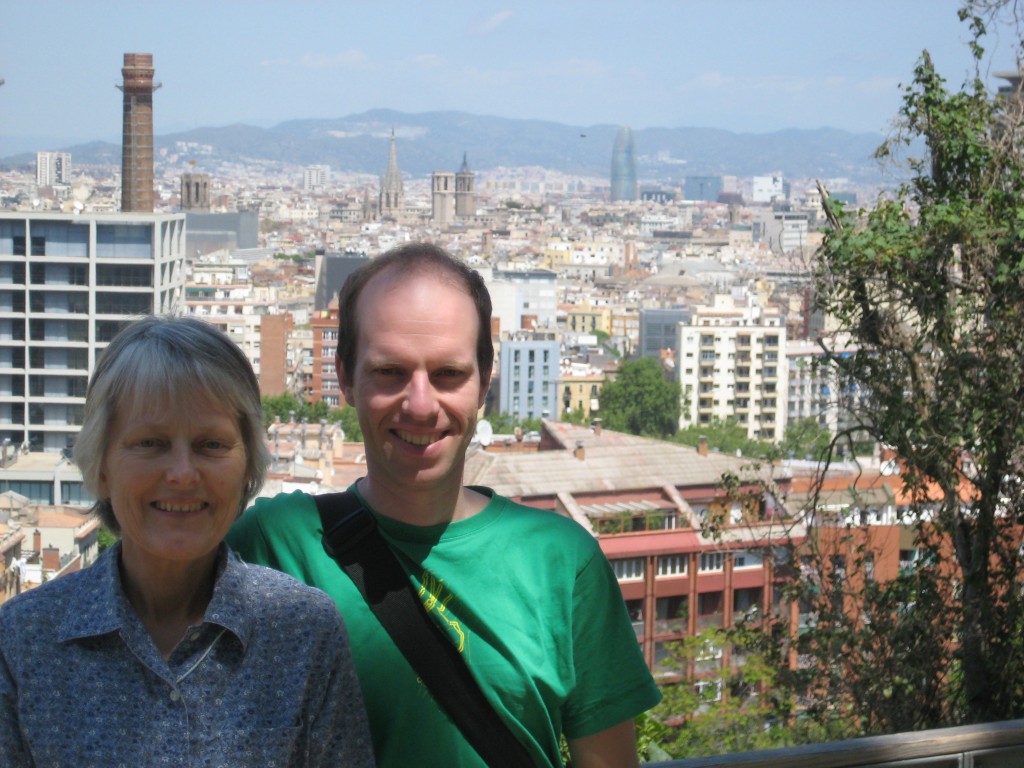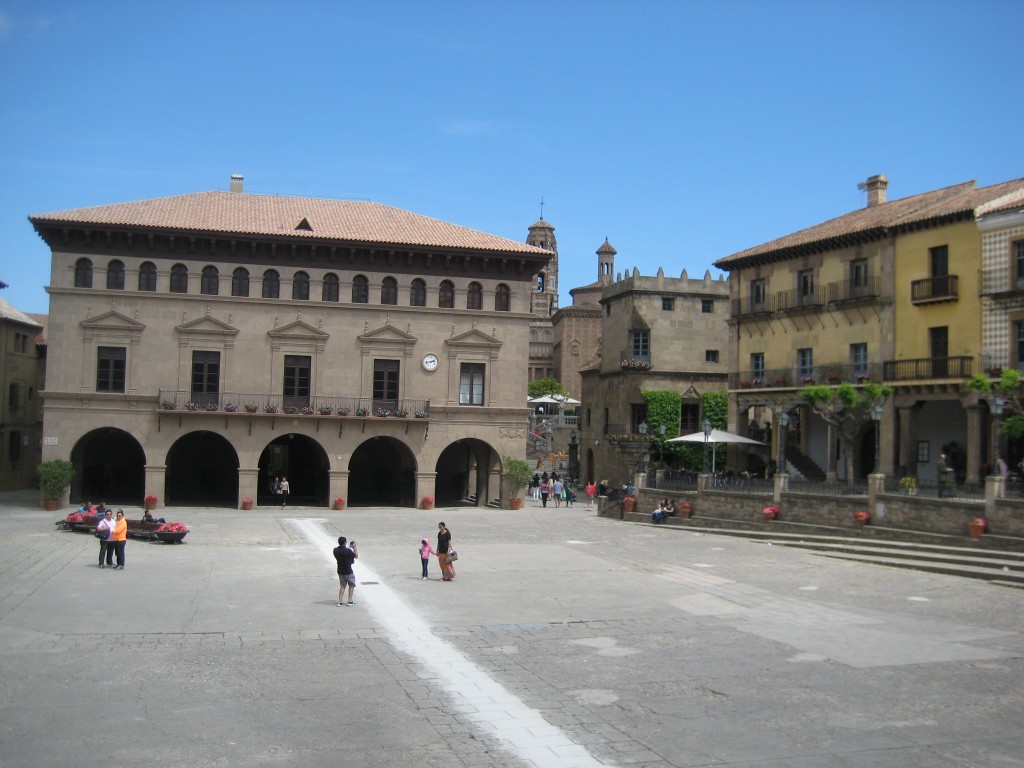 Walking around Poble Espanyol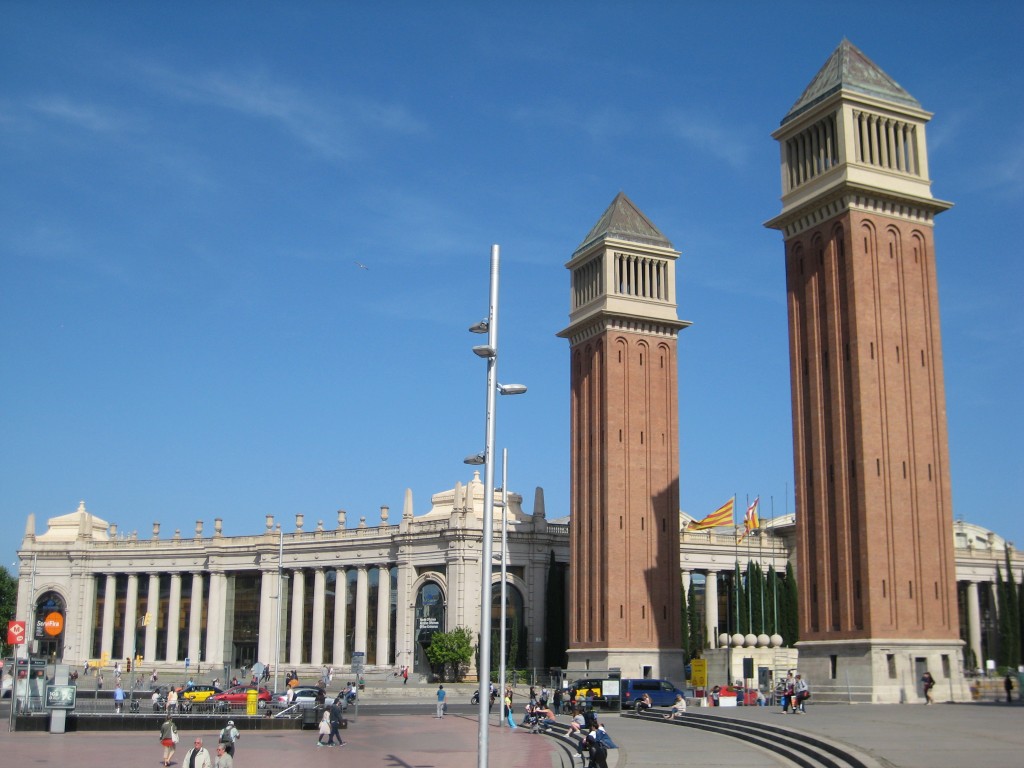 Plaça d'Espanya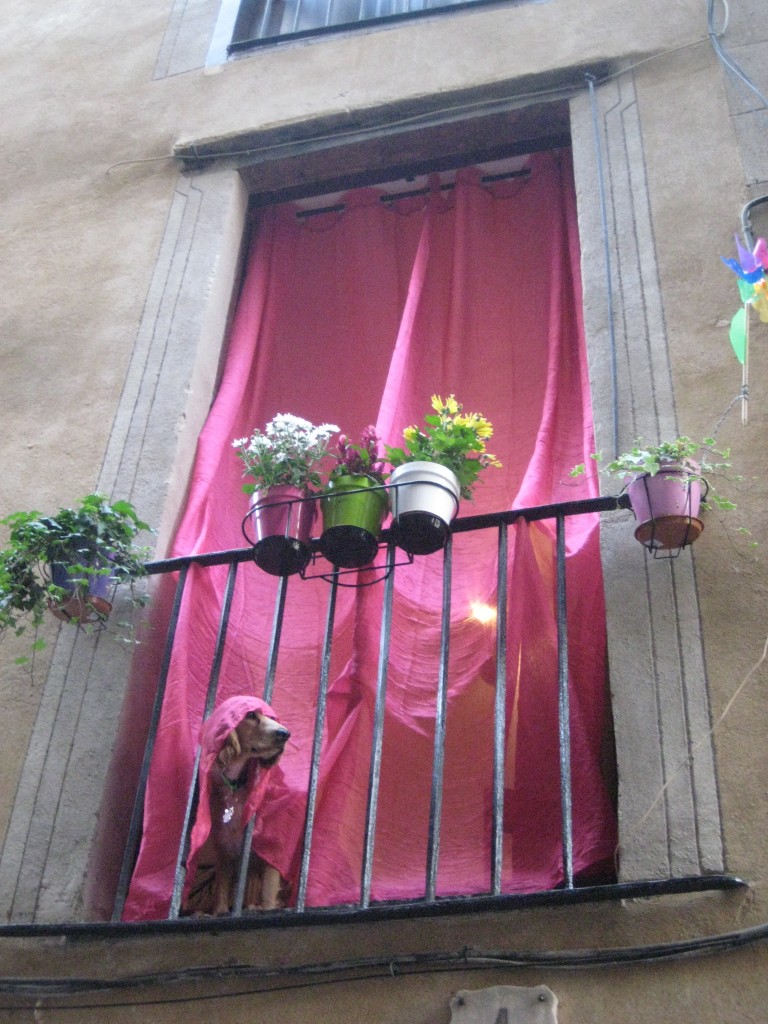 Just a dog keeping an eye on the world walking past
After a shorter day walking around on Sunday, I still had energy to burn. I'd spied a few mountain bikes in the flat; kindly Jordi lent me one so I could go for a ride in the evening sun. An urban jump bike was a little different – but with the tyres fully inflated & the fork rock hard for commuting, it was fine. I had my eye set on reaching the tower & church perched up on the ridge running behind the city. With a steep climb up the city streets, I was soon at the end of the tram route and the beginning of a funicular railway. Here I found a dirt road heading up that soon turned into singletrack – bonus. This connected onto a big wide running & cycle path that follows the hills around for miles. There were plenty of people out running & riding – I've decided Barcelona mountain-bikers are particularly unfriendly as I couldn't coax a smile out of any of the many I saw.
Eventually, I decided this route wasn't getting me closer to my targets – so switch-backed onto the road and continued upward past increasingly large houses and great views off both sides of the ridge. I found a great steep rocky route off the road up to the transmission tower (Torre de Collserola) – but after grunting up that, I was turned around by double chainlink fences & many CCTV cameras. I did make it to the top by a more conventional route & after a quick look around, headed down for dinner. It sure was a lot quicker going down through the 300-odd metres of elevation change – I managed to find even more rocky singletrack on the way back down. A great little unplanned excursion all up.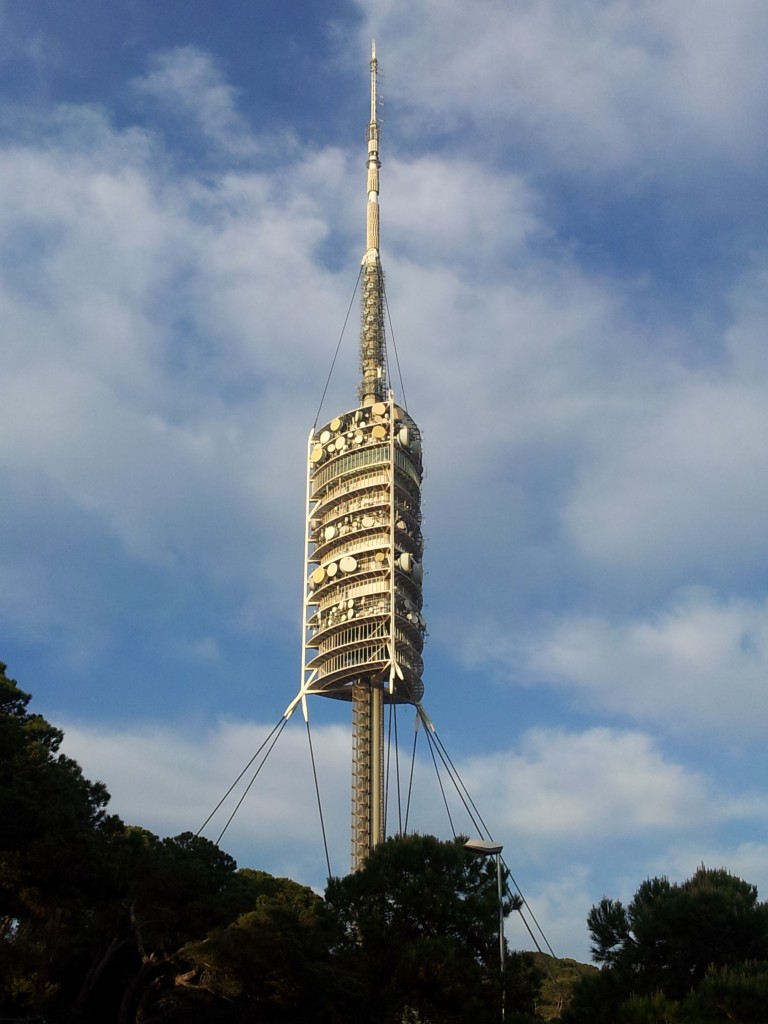 Torre de Collserola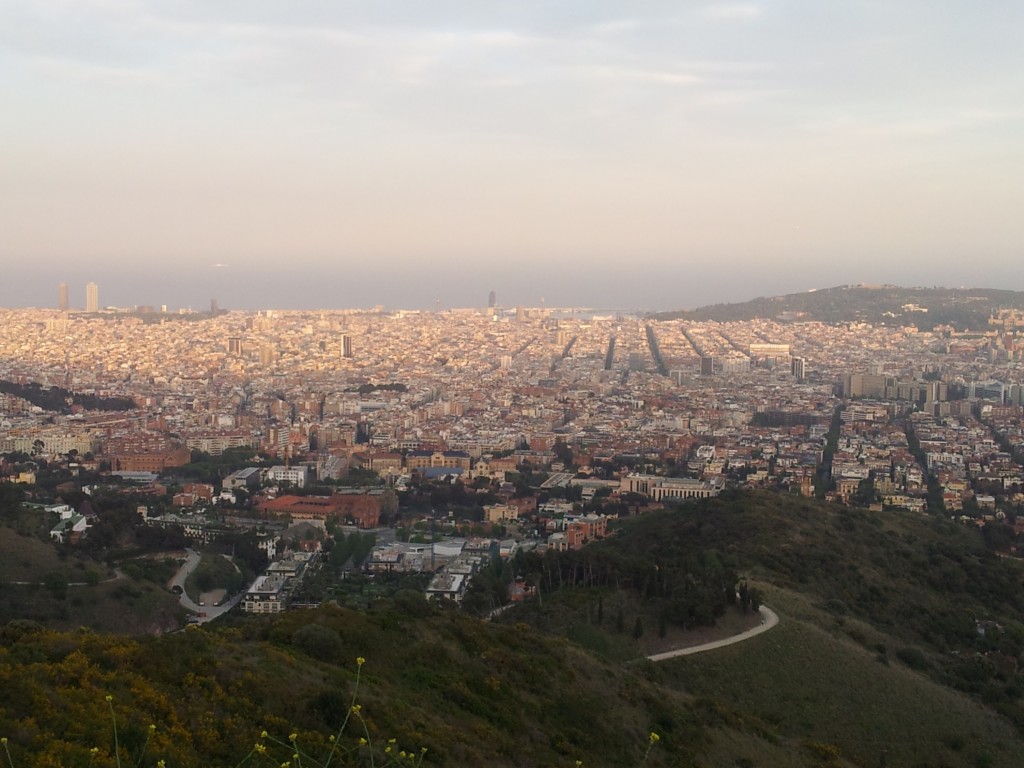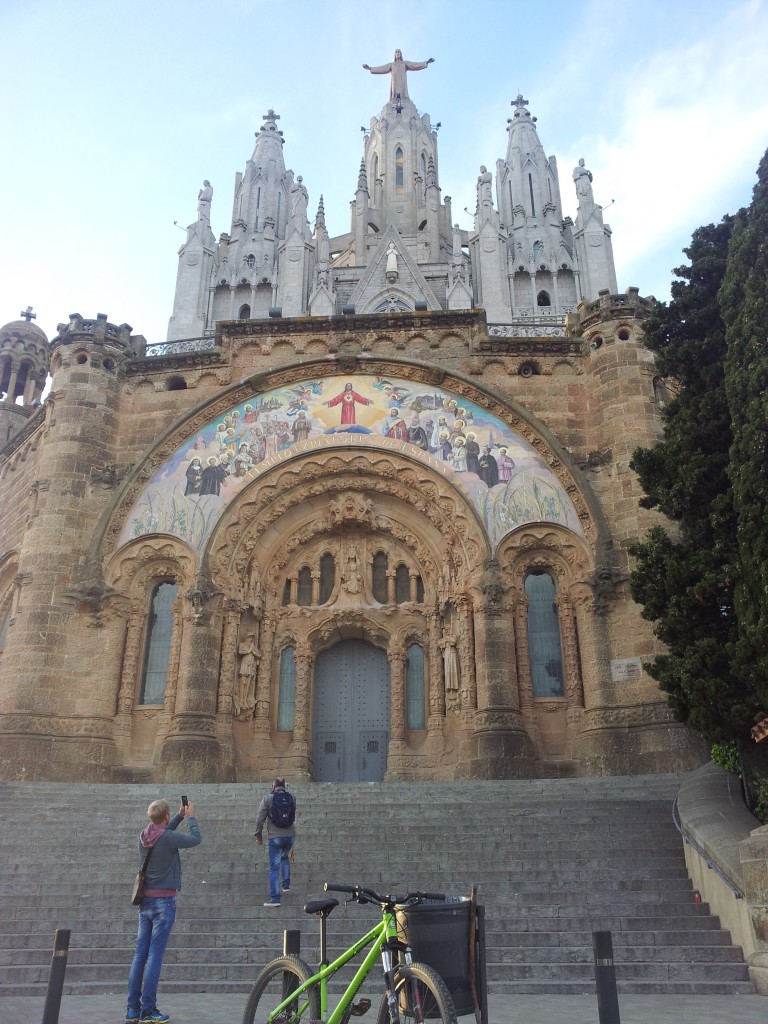 Sagrat Cor at Tibidabo
I was convinced that Mum must see Sagrada Familia – I wanted to go back & see how much more of the Unfinished Church had been finished since my last visit. Alas, by the time we got there the line had grown too much & did not want to stand in that for hours. Still, I was pleased to see the building again and confirm that it still warrants Dad's continued enthusiasm for it forty or so years after he saw it.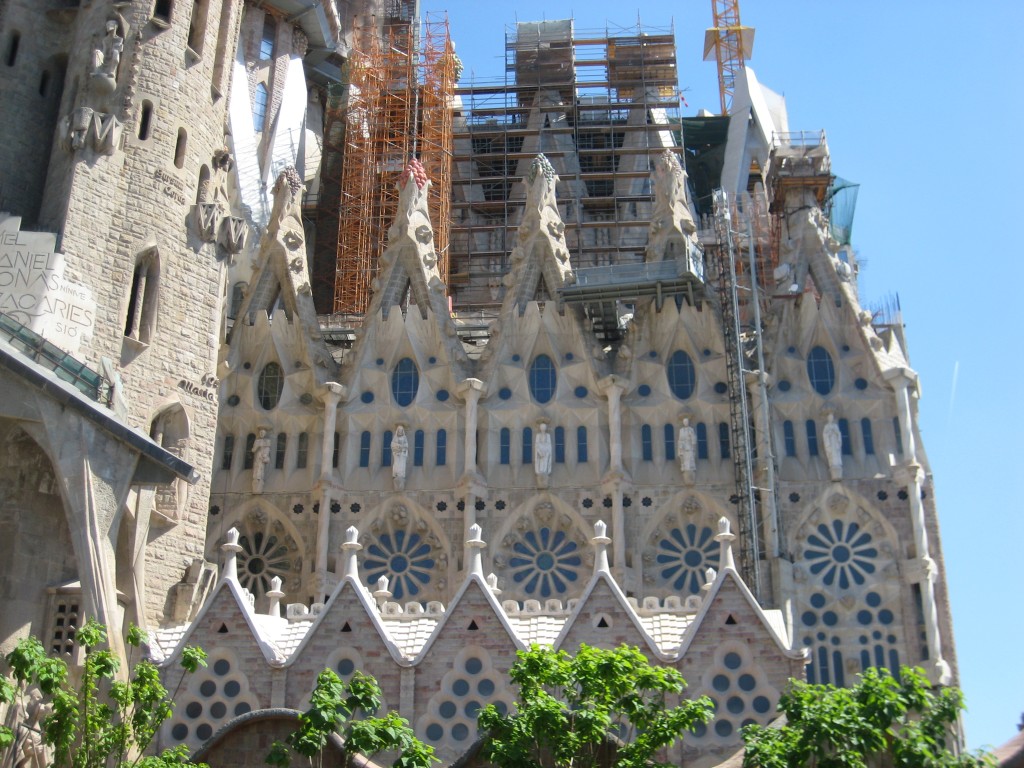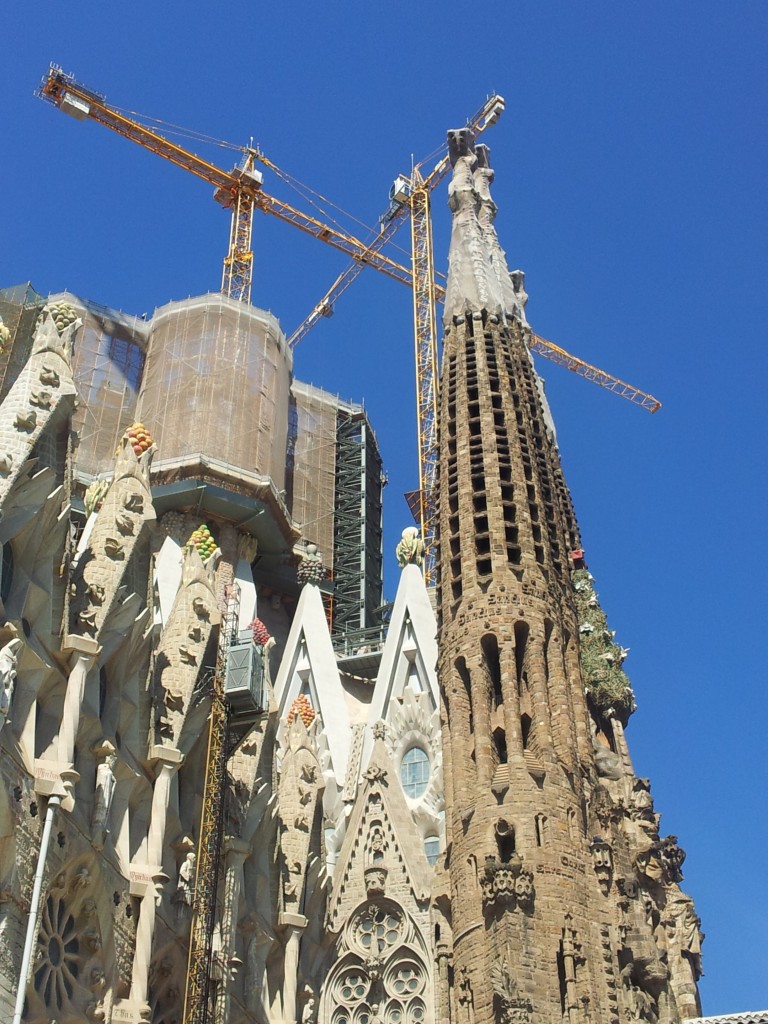 We managed a pleasant boat-ride around the harbour and an hour at the maritime museum before more fascinating walking of the older parts of the city – not to mention more shopping for food. As it had been over six months since my last vacation abroad (not really the point of being over here, but needs must) it was fantastic to get away with Mum for the weekend. Now there's only a short week at work to get through before I make up for that six months.