Last time the Combe Raiders went to Shropshire to ride Long Mynd I was nearing the end of my time off the bike recovering from shoulder surgery & also, quite possibly, in New Zealand. Either way I didn't make it to what was apparently a good riding weekend away. So when John sent out an invite for riding Long Mynd & perhaps more over the last May long weekend, I was tempted. After having worked out that Long Mynd is close to another place, Ironbridge, that I've been meaning to visit for some years it was easily to justify a solo drive in holiday weekend traffic & three nights away (thankfully airbnb kept the costs down yet again).
Somewhat unusually for a long weekend, the weather was beautiful on Saturday as we met at a local bike shop & campground – Rich had driven over from Oxfordshire that morning to join in the riding fun. Long Mynd basically means long mountain; while not much of a mountain really, more of a hill topping out at just over five hundred metres – it is comparatively long. We basically found different ways to ride to the top of the Mynd and took different routes down. I'd been advised to bring a bike with gears for a change – with some good climbs I was glad I had, even if the squealing brakes were somewhat annoying & I didn't have complete faith in them.
We got some good miles in & with only three of the Combe Raiders (& some of the faster ones at that), there was a lot less stopping than with a larger group.  It was nice to be around hills & the scenery was superb – quite pastoral and green of course.  While not technically challenging, the downhills were long, fast & good fun.  Considering the long weekend & the surprising weather – we were lucky enough not to come across too many walkers as we blasted down the edge of the hill.  An impromptu lunch stop up on top turned into lazy basking in the sun sprawled over the heather.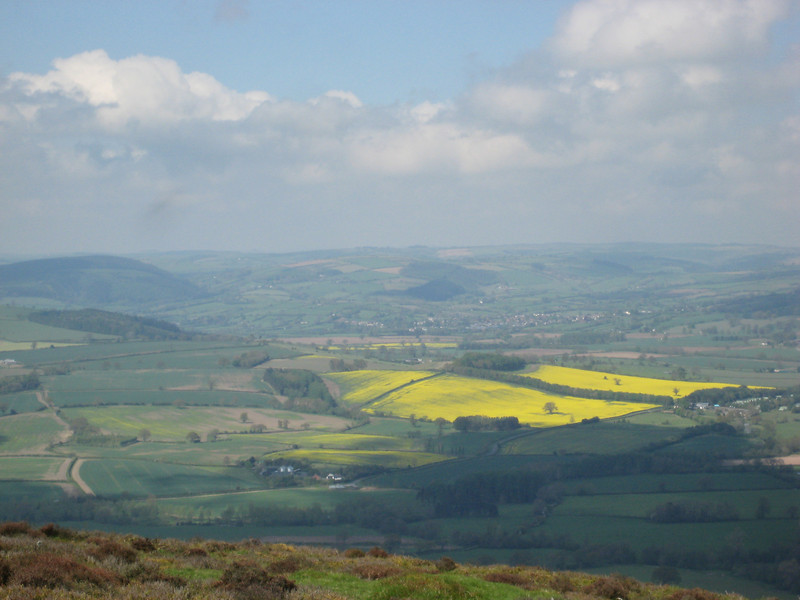 All weekend I saw many vivid yellow fields.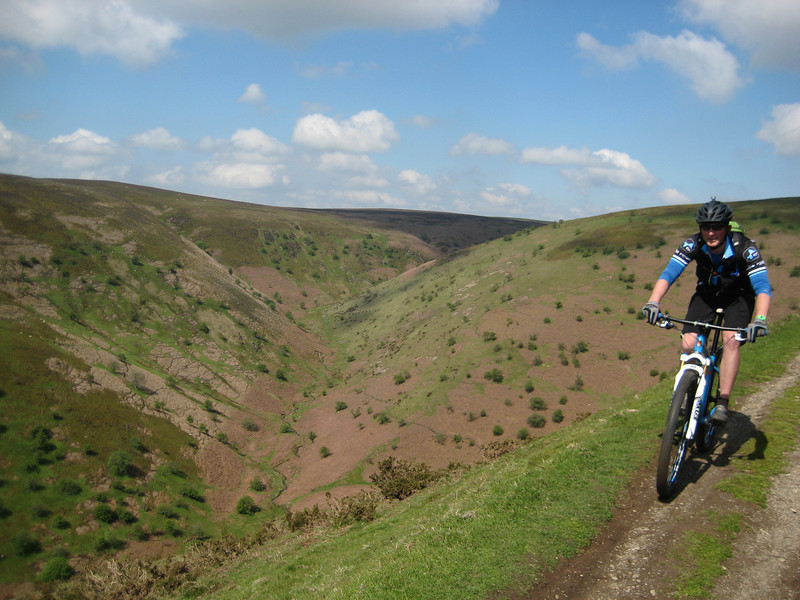 John – also opted for 'spensions & gears.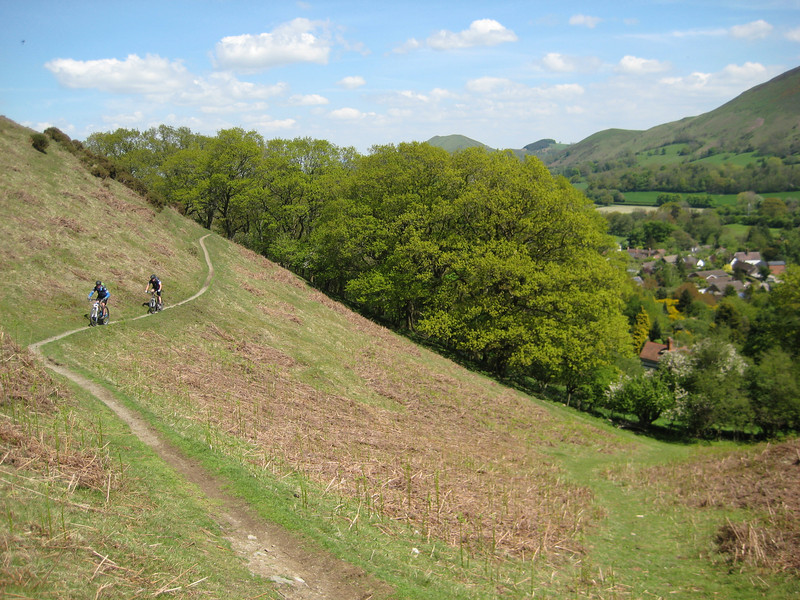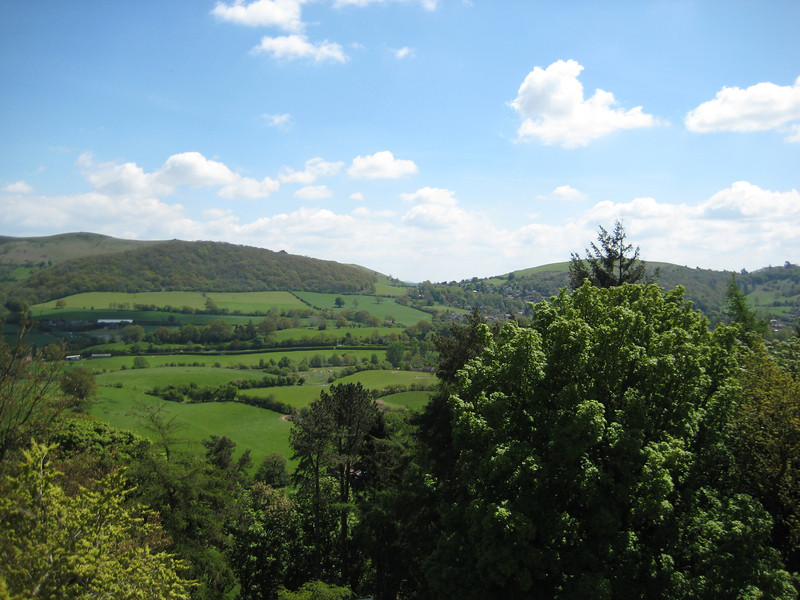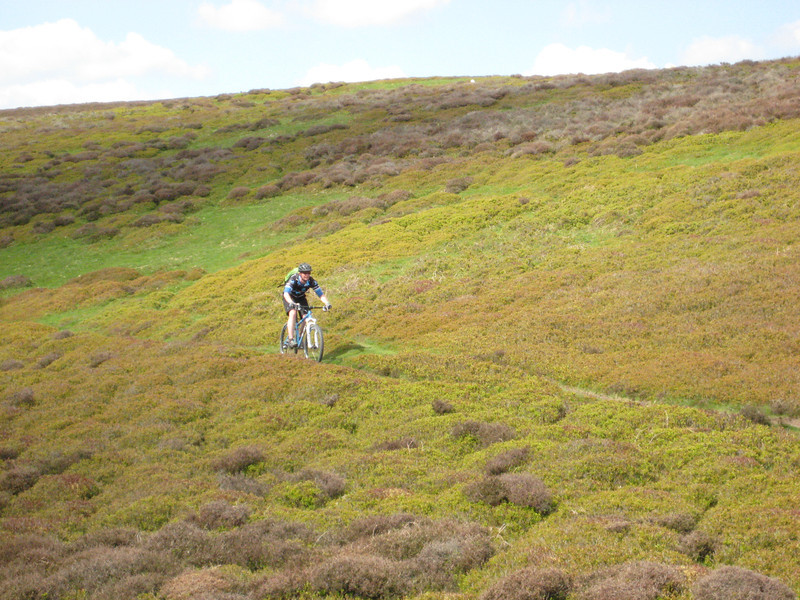 Before we headed up to the ridge for the last time we met John's family and in-laws at Carding Mill Valley.  While the twins generally ran around in the sun, it was time for cake.  Unusually, there was not a single pub stop on either of the weekend's rides – but I did manage to eat an inordinate amount of cake.  The last climb up was easily the worst – long & with little traction on the steep parts, there were multiple sections to be walked briefly.  An ace day topped off with entertaining the twins and a barbecue on the lawn of the big country house (of which the others were staying in an apartment of – not an empty country house that we'd found to have a barbecue at).
Just as I was about to leave after convincingly winning at cards (who says lunch times are wasted?), a plan to ride the next evening was hatched. So after a full Sunday, I was driving back to Hopesay where the plan was to ride around bridleways that John had picked off the map.
The only problem with picking random bridleways off OS maps is that you can't really be sure if they are worth riding. The first few miles off road were a little difficult – route-finding was tricky & there were some overgrown paths. But we managed OK & the ride improved as the light disappeared – we didn't set off until well after six o'clock.  It was still very pretty countryside (more yellow fields) and we got enough climbing and miles in to make it worthwhile.
After riding around Wenlock Edge (one of the the things about this place is the wonderful names: Much Wenlock, Homer, Mogg Forest, Monkhopton, Diddlebury, Ticklerton to name too many), we dipped down into the valley & up the other side.  We were supposed to bypass the summit, but for some time we'd been roughly circling an unidentified (to us) tower.  I couldn't resist, so after a rather brutal climb we were at Flounders' Folly.  Unfortunately we'd missed one of the few days it is open by five or so hours, so couldn't get a slightly higher view of the surrounding countryside.  With one last downhill we headed for the road, donned lights & headed back to pie for dessert.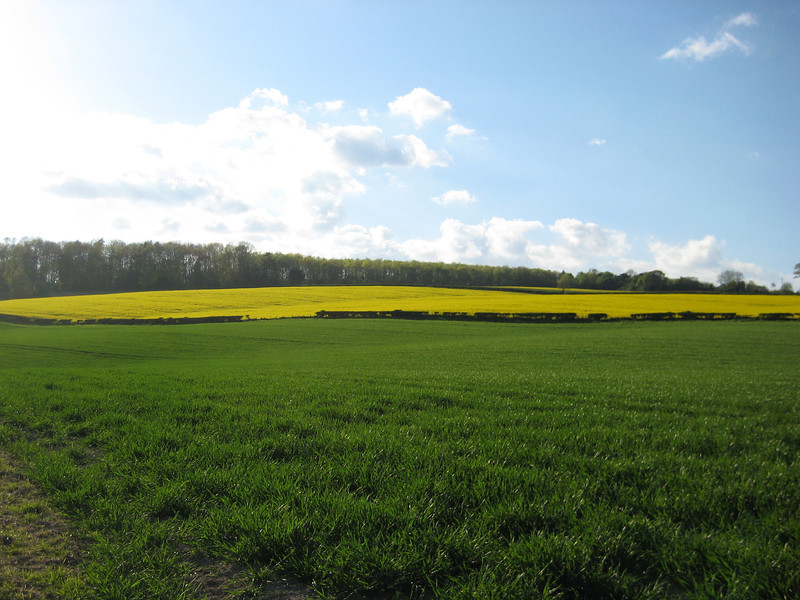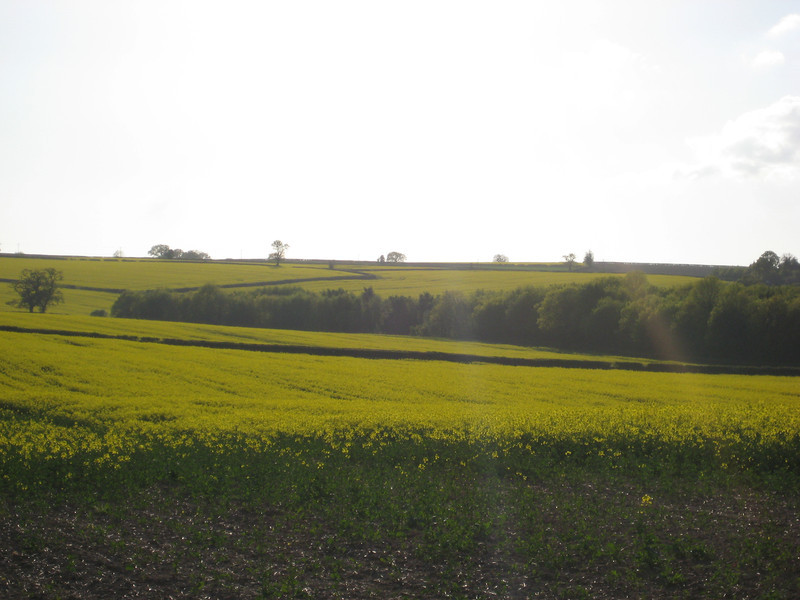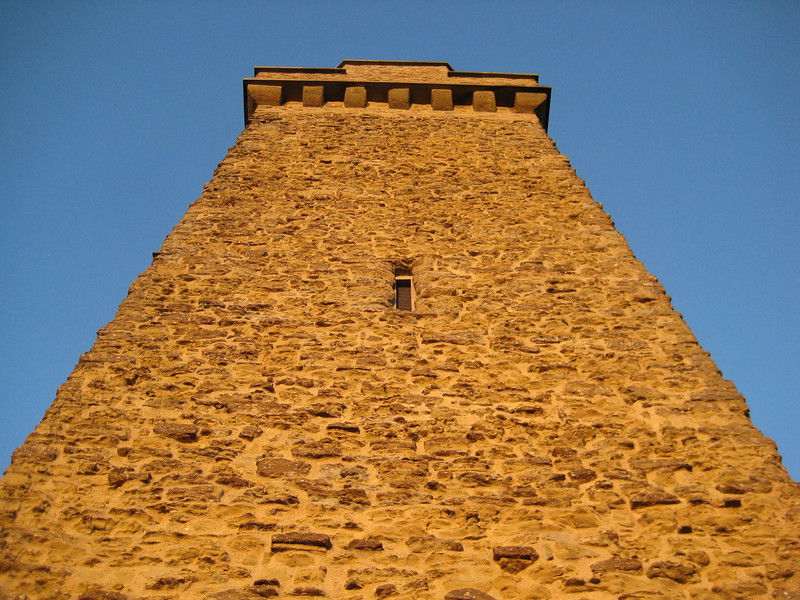 Flounders' Folly – very difficult to fit in the frame if one is not inclined to fall off the edge of the hill.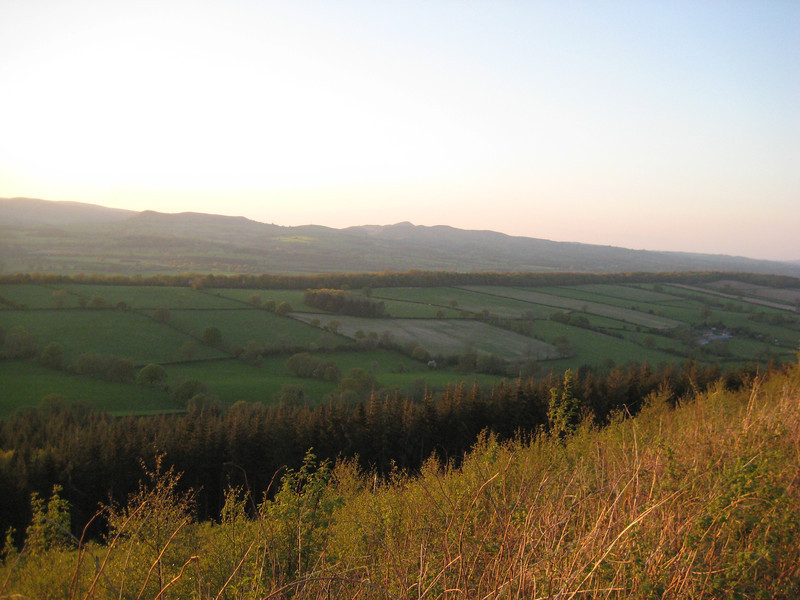 Looking back to Wenlock Edge