The plan to draw tourists to SW South Dakota with a huge sculpture carved in the mountains obviously worked. On the short drive south into the beautiful Black Hills, there were numerous leeching tourist operations.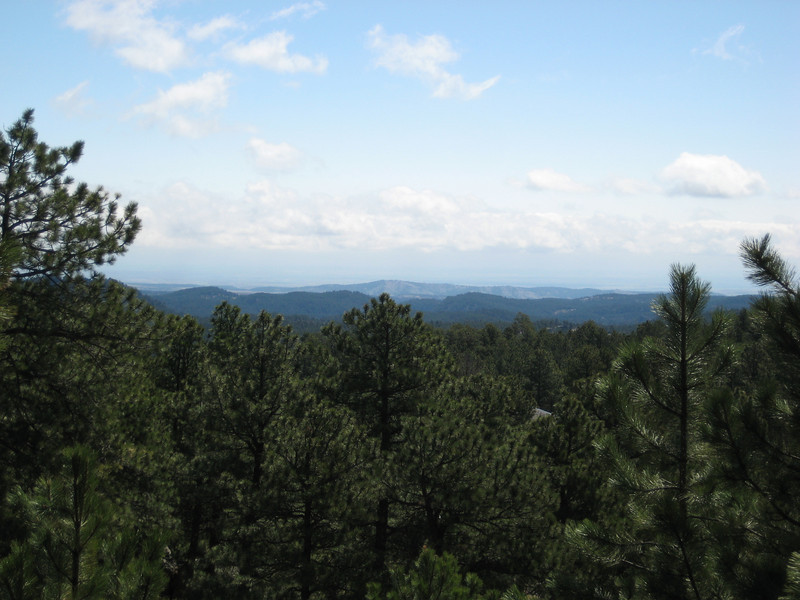 This is more an example of the hills, not the awful tourist attractions
None of them appealed & we were at Mt Rushmore before ten o'clock. Finally, we had bright sunlight & a clear blue sky to view things by. Despite having seen images of the four presidents' heads many times over, they were still a sight to marvel at close-up, carved out of the granite all the way up there. Especially all the discarded rock underneath, pocked with drill marks.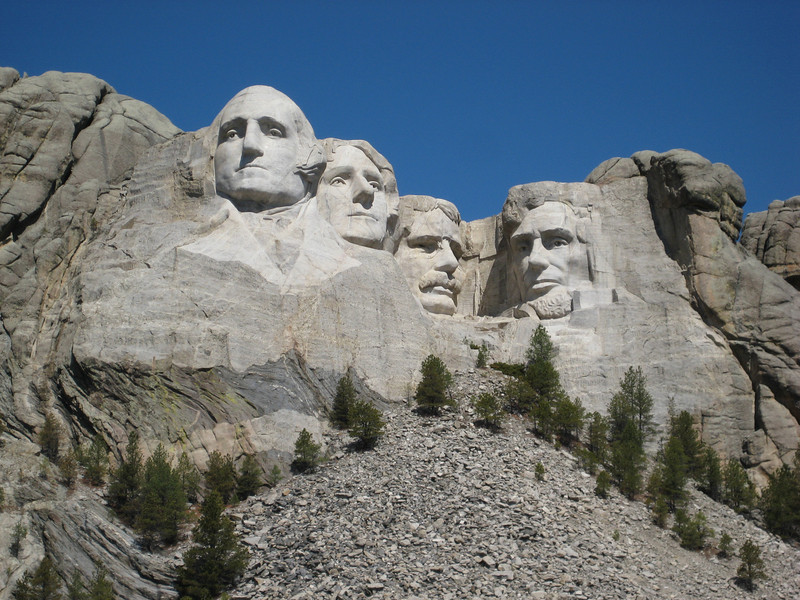 We timed it well to join a ranger's talk as we walked the short circuit beneath the sculpture. In all, the project was going for fourteen years (1927-1941) before the sculptor, Gutzon Borglum, died – of these fourteen, they were only working for six as funding wasn't always easy to come by. Astonishingly, ninety percent of the sculpting was done by dynamite & the finishing touches were mostly done with drills, chisels & jackhammers. It was a very interesting morning, especially the details of how the sculpture idea germinated, grew & was carried out – all the patriotism wasn't too overbearing either.
After lunching in a turnout with a good view of Washington's profile we continued through the Black Hills.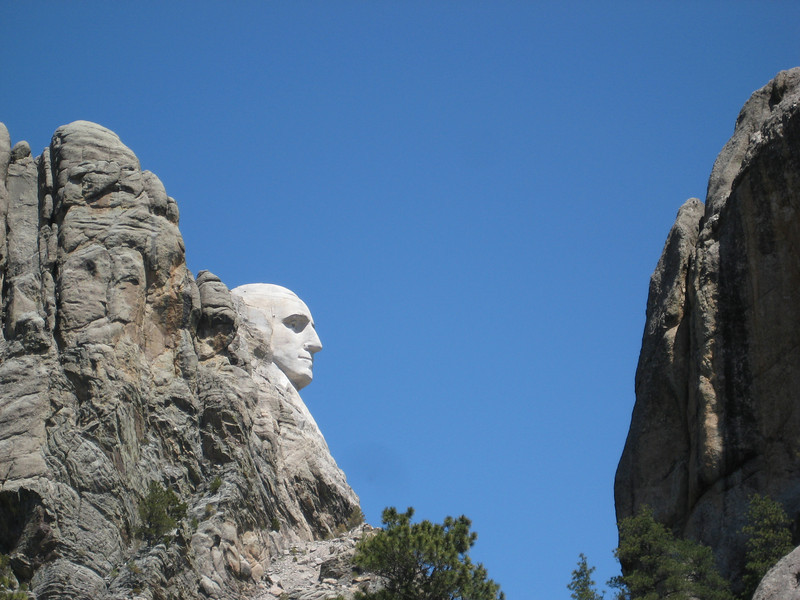 It sure was good to be back in forest & smelling the pines (although the pine beetle is a problem here, we saw extensive thinning work aiming to combat it). The Crazy Horse sculpture still has a long way to go, but it will be the world's largest. Considering it's been over sixty years to get his face done, it still seems rather pie-in-the-sky to me that the arm & pointing hand, his hair & the horse will be done any time remotely soon.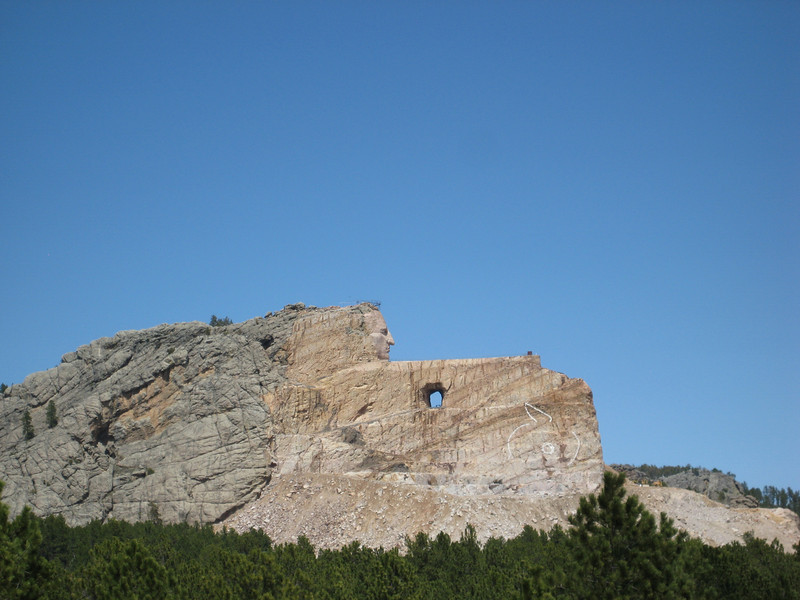 Unexpected delight for the day was a little detour west of Custer to Jewel Cave National Monument. Seeing it on the map I had no idea what it was, but nationally significant caves sounded like a good gamble. It turned out that it's the second longest (not second largest) cave network in the world – so far they have found almost 250 km of caves & think that is only five to ten percent of the extent of it. Unfortunately we were half an hour late for a more extensive tour (I would have gladly given up time at Crazy Horse had I known), but got to get a small peak inside. From the Visitor Center we took an elevator (nuts, I know) two hundred feet down to what was a big cavern, but only a very small part of the system. Mapping has been going on for over forty years & is still going.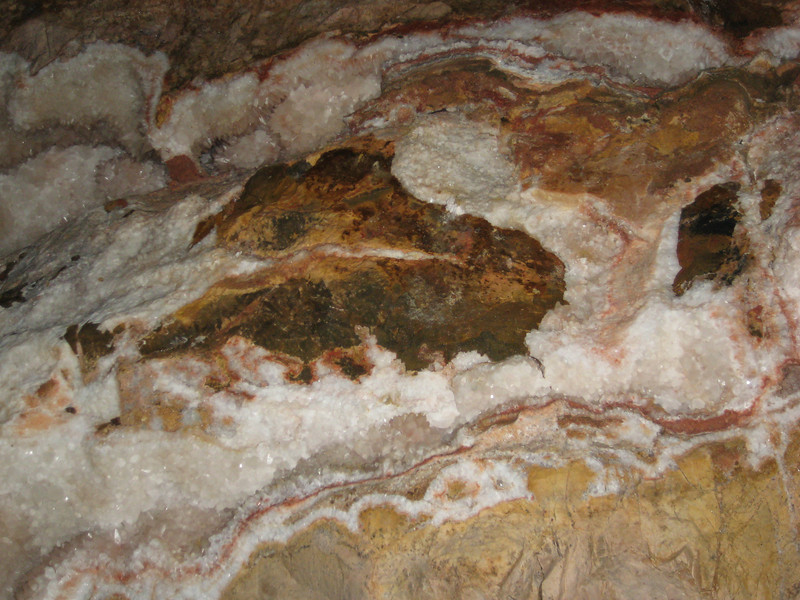 A small part of the worthless jewels that give the caves their name
We're now in Nebraska after passing through south South Dakota & Wind Cave National Park (more bison roaming the grasslands). Nebraska started out much as I expected – flat. Not dead flat, but flat compared to the last few days. We just paid more than four dollars for gas for the first time & then continuing south we passed through some nice little hills; now it's flat again & Valerie just spotted the first center pivot irrigator for some time. In this evening light, it's looking very nice. The sandstone buildings in Hot Springs were nice too as we drove through.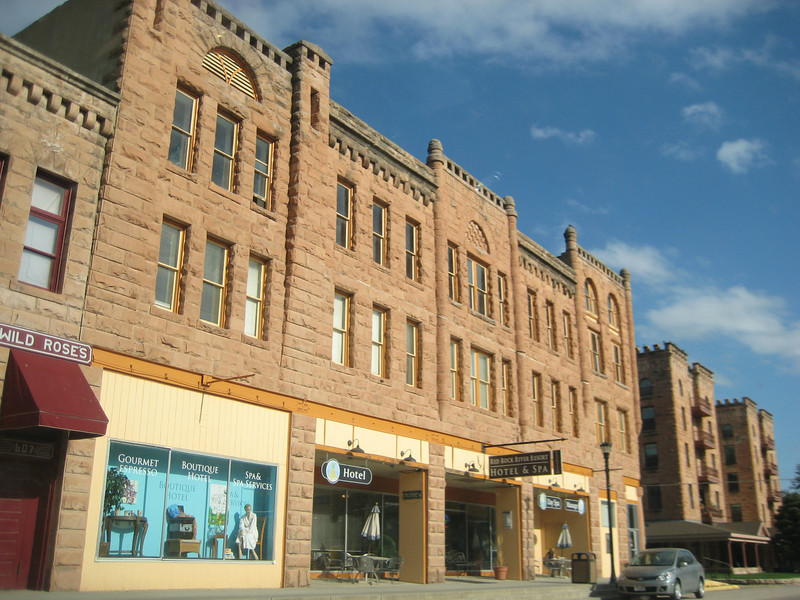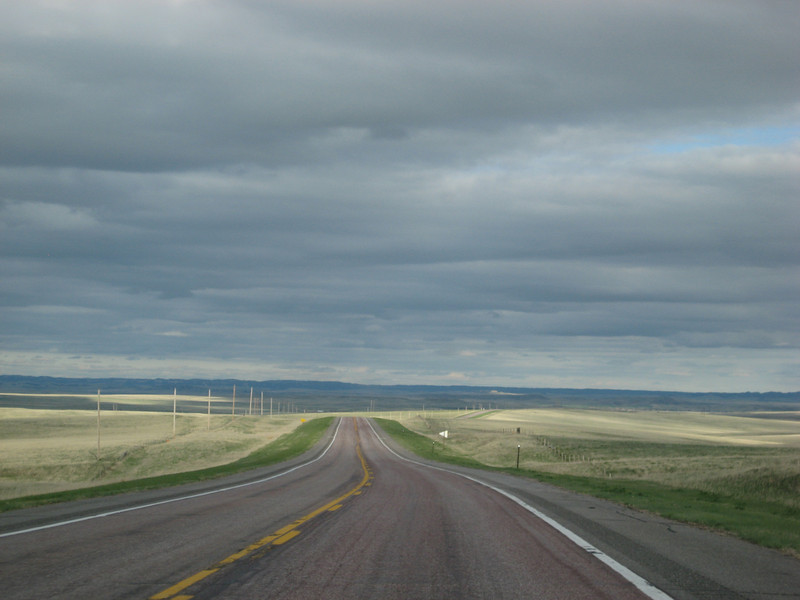 Also, it seems that we are back in the land of the coal train. We passed four really long trains in about five minutes. One was 1.8 km long & another had 119 wagons. They looked pretty good in the setting sun, as far as coal trains go.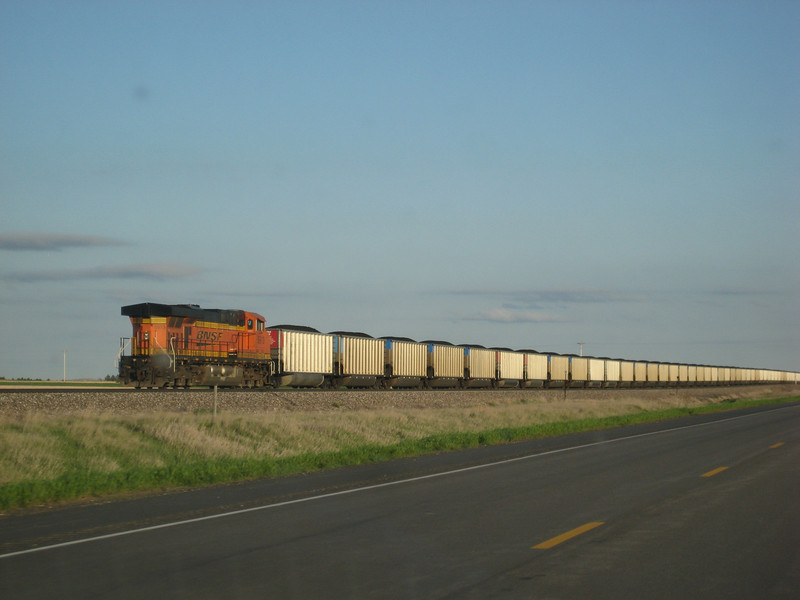 Tonight's stop is Alliance – the smallest town we've been to yet.  The highlight so far (likely to remain so) has been Carhenge.  I've heard of the Cadillac Ranch down south further, but never of this place.  Simply there's a whole lot of old car bodies painted stone colour & arranged in the ground & on top of each other to make a Stonehenge-esque arrangement.  It was delightfully nutty.