Up at seven & off to go riding (why else?) before it got too hot. After sorting out breakfast, making my way the half hour or so east to Boulder City (town was constructed to house those building the Hoover Dam). Managed to find the well constructed trail head – ample shade, water, showers & toilets – and was riding shortly after nine. Unfortunately, the trail map on the board & the signposting wasn't too great. I rode up a couple of nice rocky trails for about forty-five minutes, the grade was pretty good (middle ring the whole way again), but although it was still relatively early it was getting hot. Easily in to the nineties & then touching the low to mid-hundreds (around 35-40 degrees Celsius – rather warm), I carried on up & was rewarded with great views of the desert, Lake Mead, Boulder City & then Las Vegas.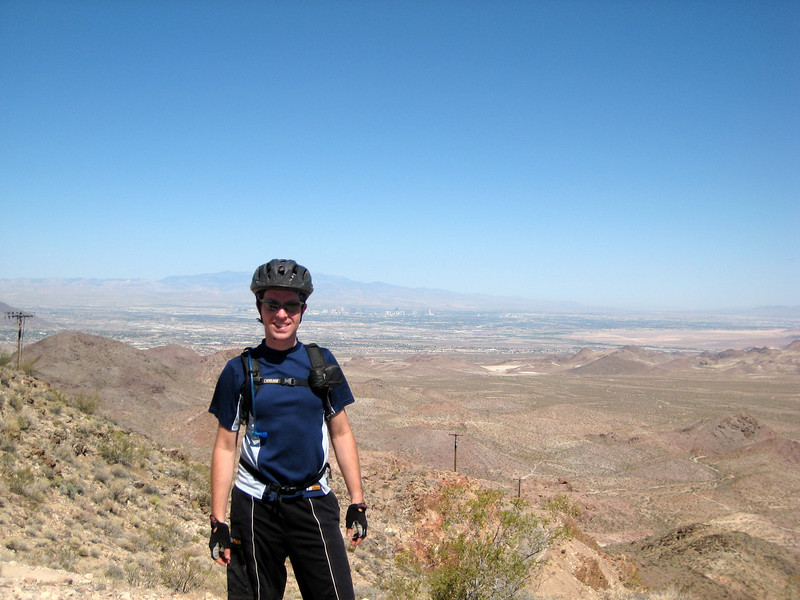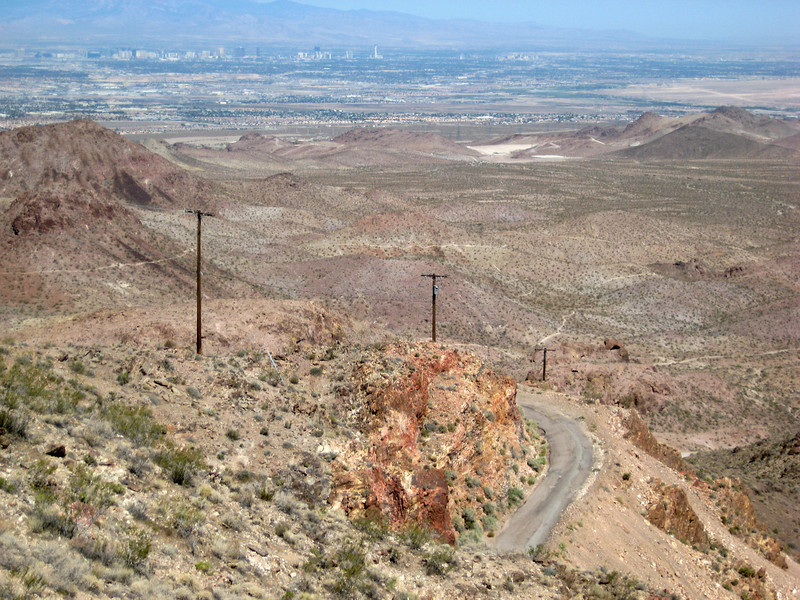 Definitely time to turn around – the downhill of the same trails (I liked the look of them on the way up, so decided to go down the same way) was fantastic. Some nice rocky switchback, some bits that flowed well, & all the rocky steps that I had had to lift the front wheel over or attack at pace made great drop offs.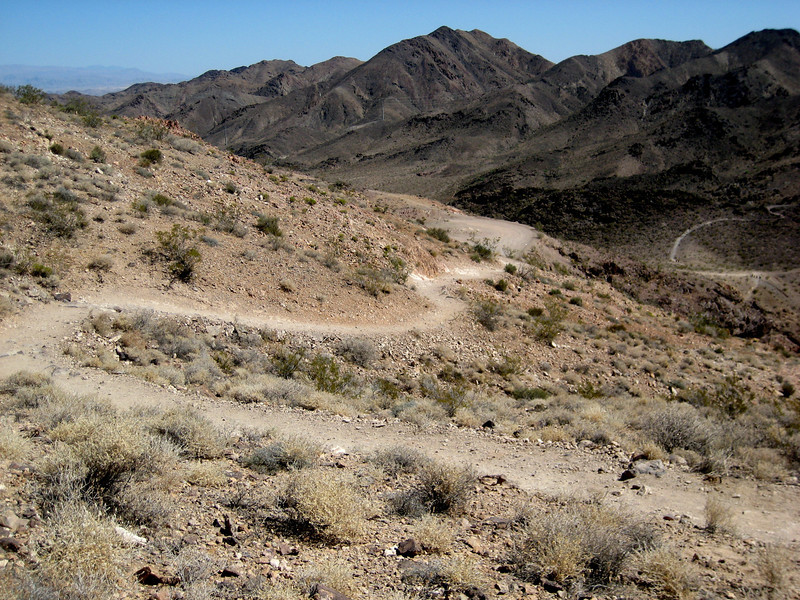 Half way I met a couple of local guys that had started the climb after me resting under the only shade I had seen – an overhanging rock. Happy to see some other people, I stopped & chatted for a while & they recommended a place for lunch in town before I headed to Hoover Dam for the afternoon. The next & last trail down was also fantastic & had big sweeping corners, berms that rose & lots of little jumps to pop off – & more rocks! A quick shower & it was off in to Boulder City to have a little poke around. A nice sleepy little town with bits of dam building history around. I had a great lunch at a cool little microbrewery – it turns out that any time anything is offered with a boysenberry flavour, I have to have it. This time is was a tripleberry beer, a few days ago it was boysenberry frozen yoghurt. Must be my way of dealing with being away from home.
It was on to see the Hoover Dam after lunch – I've long wanted to see this product of a lot of engineering & pure hard slog. It definitely didn't disappoint. I was interested to see how much the building of the dam & the taming of the Colorado tied in to Imperial County's irrigation & the All-American Canal (this is relevant as I spent the weekend in Imperial County ten days ago). By now the day was getting really hot (eventually it got to 111 degrees) & there were a lot of people at the dam. I was impressed enough by the parking building – it was pretty big & tucked in where a lot of rock used to be. I did the tour of the powerplant & got a look inside one of the diversion tunnels. As expected, the whole place was massive & photos may be better than me rabbiting on about it.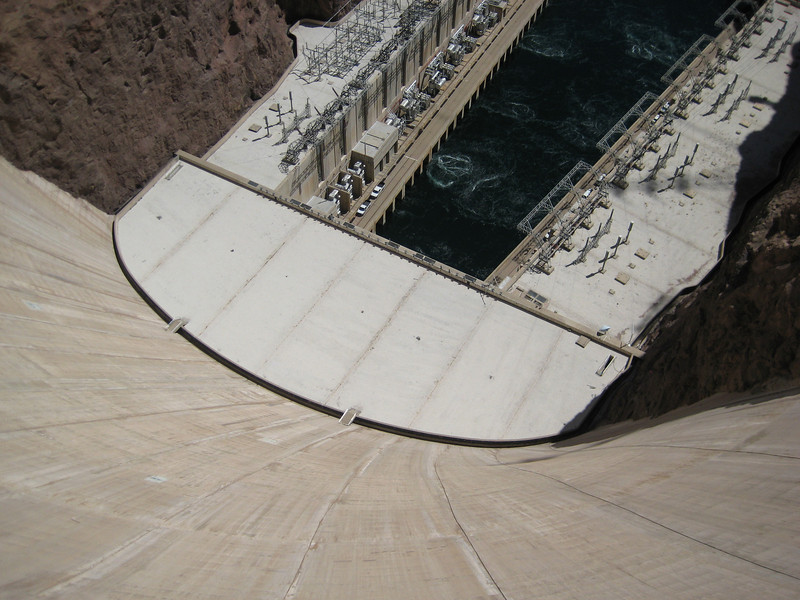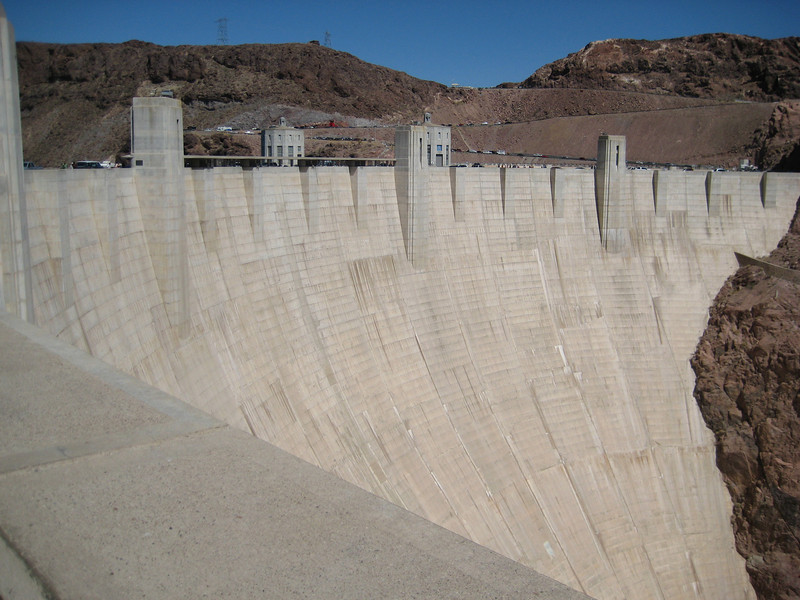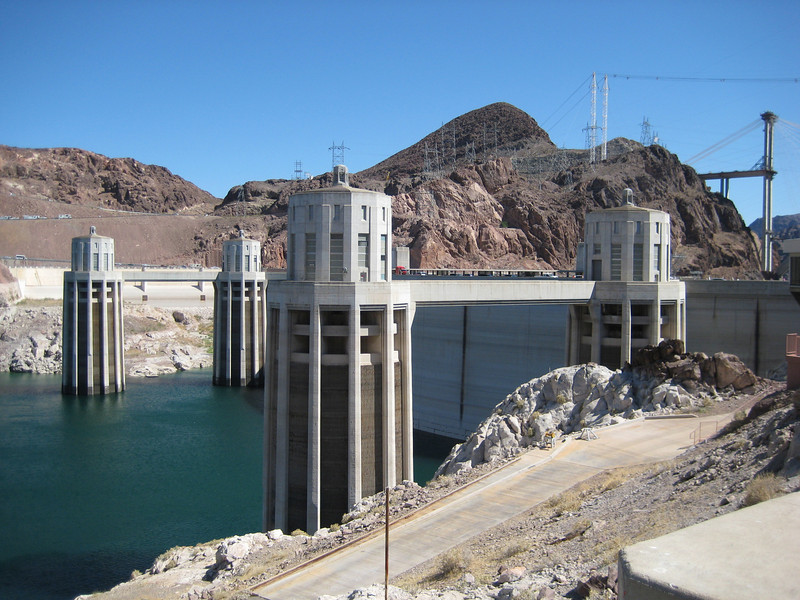 Intake towers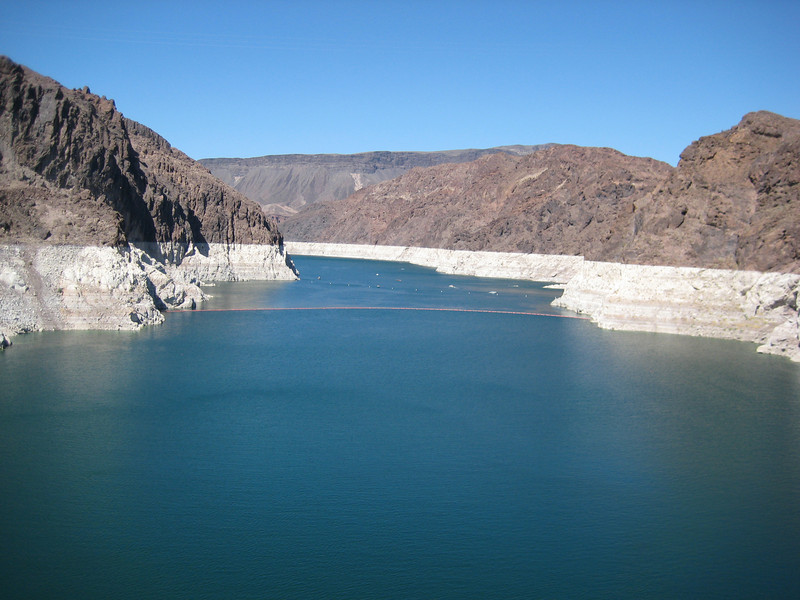 Lake Mead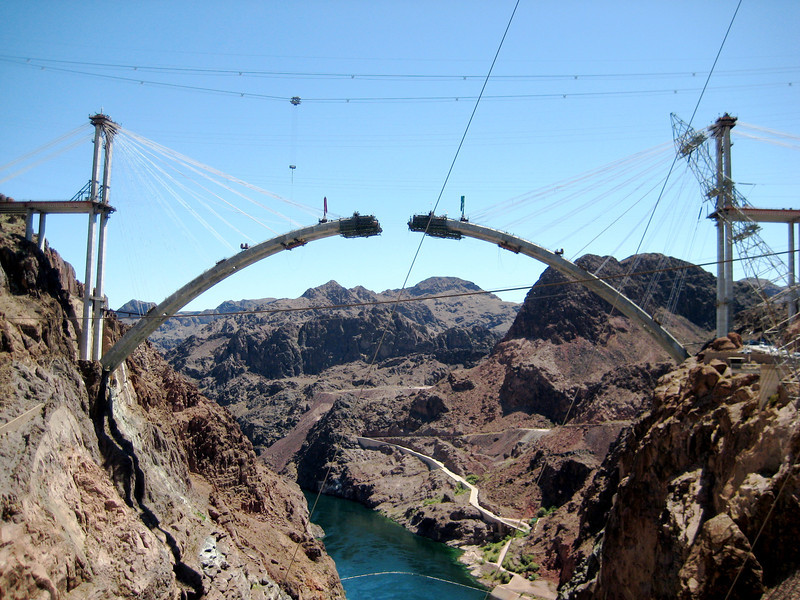 To cope with all the traffic going down the road, this new bridge is being built – next year you will not be able to drive over the dam.
Back in to Vegas, a short nap – this morning's early rise & early, hot ride had caught up with me.  I then went up the Stratosphere tower & admired the view – & saw my first wedding since I got in to town. Also went on one of the rides at the top – Insanity – apart from dangling a few hundred metres above the street, it wasn't particularly thrilling.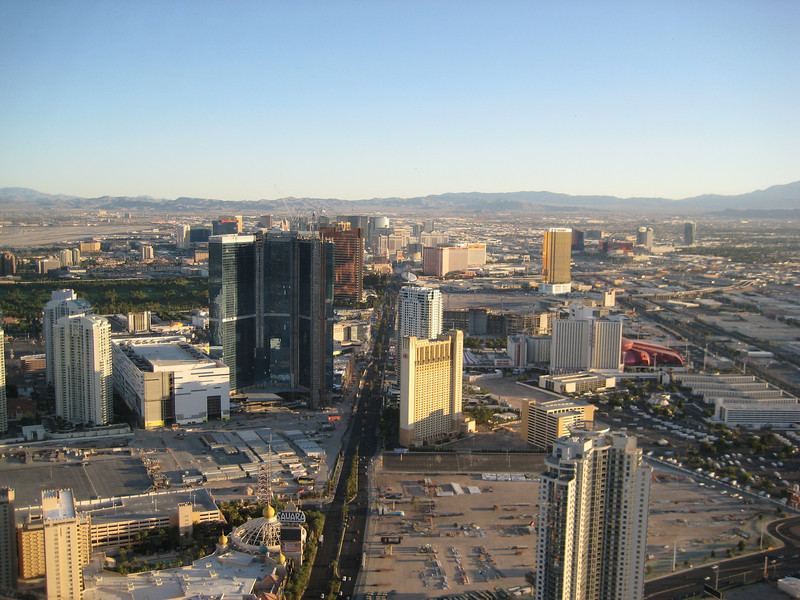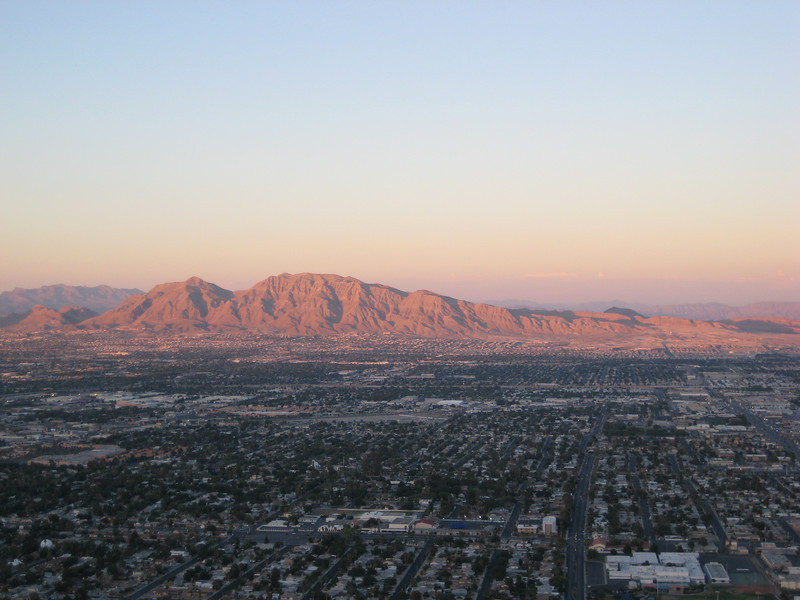 I took the monorail to the far end of the Strip & got off at MGM Grand & proceeded to walk the length of the Strip looking around.  In the end it was masses of people, many casinos.  It was better & more interesting than the previous night & I could see how it could be fun – but all I managed to get was a blister on the ball of my foot from walking about four miles on concrete.  Bed at the respectable hour of midnight – big day of driving ahead.